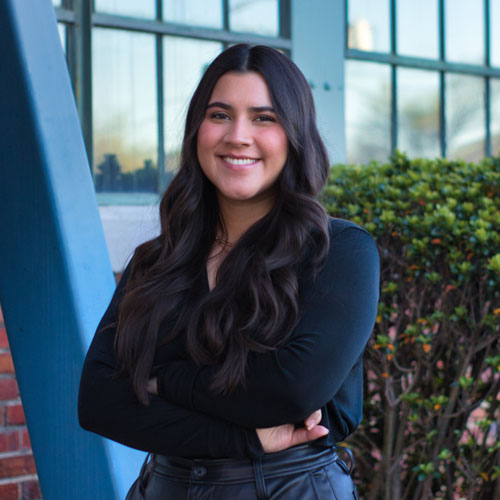 BACK TO OUR TEAM
Valentina Galindo
Junior Interior Designer
Been at BB+M Since:
Feb. 2021
What do you do at BB+M:
still trying to figure that out
Team Taco or Team Pizza:
TACOS! But I'm not a hater
Favorite Beatles Song:
here comes the sun
All Inclusive or A La Carte:
A La Carte of course!
Taj Mahal or Eiffel Tower:
Taj Mahal
Favorite Local Craft Beverage:
I'm more of a cider person
Hand Sketch or Digital:
DIGITAL!!
National Parks or City by Foot:
City by foot
Folded, Rolled or Unorganized Sock Drawer:
is there any other way than just throwing them in there?
Favorite Cartoon Character:
dory
Beacham, Bunce or Manley?
hmmmmmmm