From a new generation, Lowcountry-sleek Multifamily to an early 20th-century elegant beach resort-style Senior Living, our Interior Design team brought home two IIDA DesignWorks Awards for 2022.
The Murray in Summerville, SC won the top honor in the Multifamily Housing/Senior Living category for its expansive amenity building. The outside is constructed in a sleek, "Lowcountry meets industrial" style with heavy emphasis applied to the contrast of exposed wood and raw steel. Inside, the juxtaposition of the two materials continues, this time set against a clean, white backdrop. Drawn from the nearby Ashley River, rich amber tones complement sapphire accents while Sinker cypress lends its distinctive golden & olive graining to wood-look surfaces. With something for everyone, The Murray's amenity building is a perfect blend of local culture, boutique detailing, & contemporary style.
An upcoming Senior Living project in Huntersville, NC – Symphony Park – won the Unbuilt category. Symphony Park will be a first-of-its-kind independent living resort featuring 320 residential units and an astonishing 50,000sf of interior amenities. Challenged to maintain a consistent design language across 30 uniquely programmed spaces, our interiors team relied on a meticulously detailed design concept that layers creature comforts with environmental psychology. The interior design transports you to the nostalgia of the early 1900s picturesque coastal oasis with nods to the victorian appreciation of the natural environment. Vibrant floral accents, intricate mosaic patterning, & saturated mahogany tones contribute to a tropical atmosphere, while sophisticated molding details and an emphasis on classic architectural elements provide a distinctly residential ambiance throughout.
A combination of our client's trust in our designs meshing with their vision of the project is the heart behind these projects.
---
The Murray | Summerville, SC | Spectrum Companies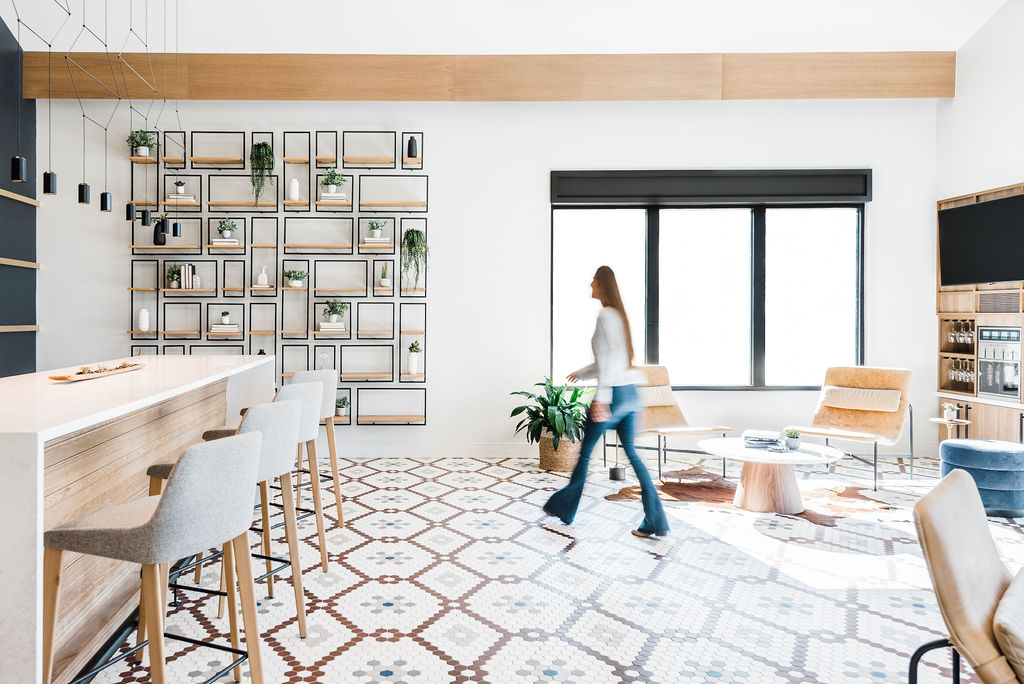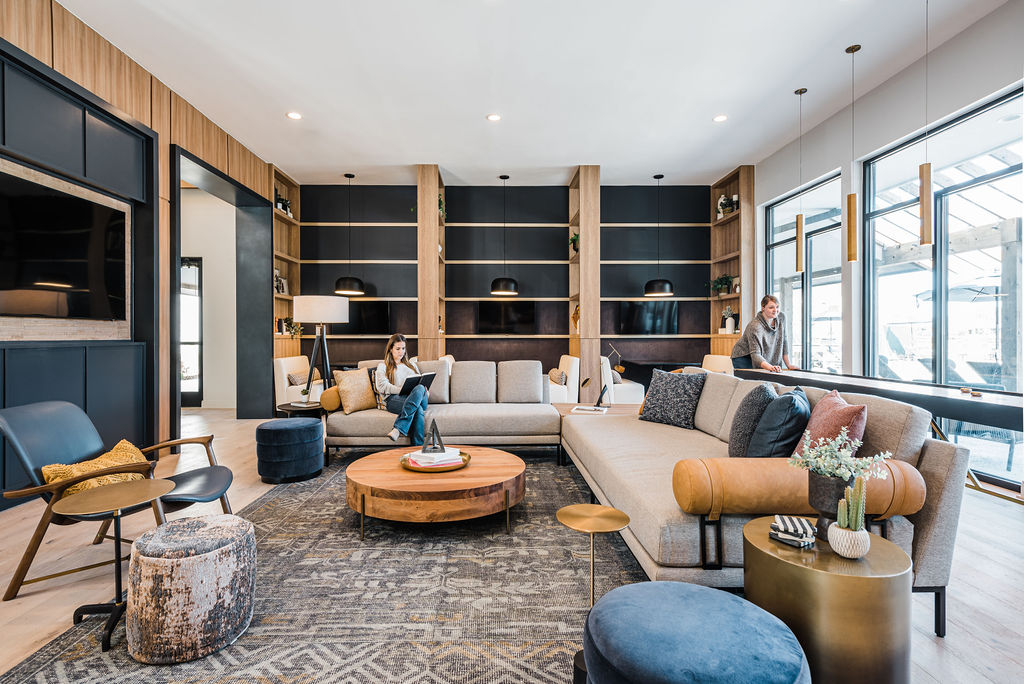 Symphony Park | Huntersville, NC | Jake Palillo