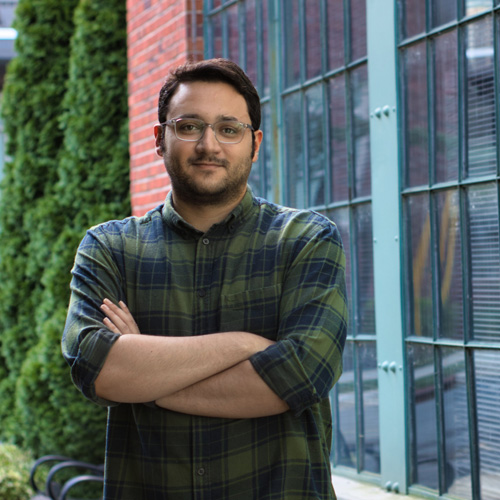 BACK TO OUR TEAM
Amir Zarrinrad
Intern Architect
Been at BB+M Since:
Jun 2021
What do you do at BB+M:
Design?
Favorite Project You've Worked On:
Seven Pines, Bexley.
Team Taco or Team Pizza:
Team Kabob
Favorite Beatles Song:
Let It Be
All Inclusive or A La Carte:
A La Carte
Taj Mahal or Eiffel Tower:
The Vessel
Favorite Local Craft Beverage:
Sycamore
Hand Sketch or Digital:
Grasshopper definition.
National Parks or City by Foot:
City by Foot
Folded, Rolled or Unorganized Sock Drawer:
Rolled
Favorite Cartoon Character:
WALL-E
Beacham, Bunce or Manley?
…