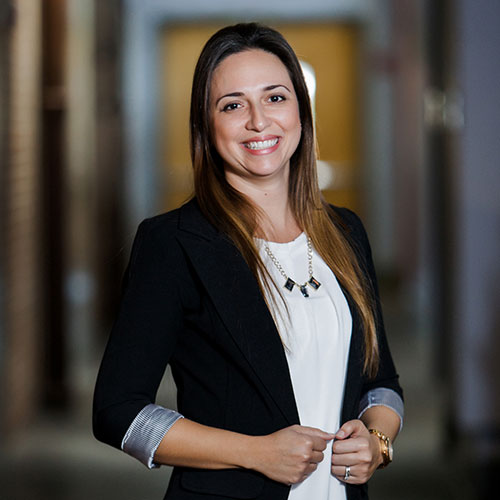 PROFESSIONAL EXPERIENCE:
BeachamBunce+Manley Architecture
Associate/Project Architect, 2014-Present
LINDEMAN BENTZON BOJACK ARCHITECTS & ENGINEERS
Intern Architect, 2010-2014
BAKER BARRIOS ARCHITECTS
Intern Architect, 2007-2009
INSIGHT DESIGN
Interior Architect, 2004-2007
EDUCATION:
UNIVERSITY OF SAINT BUENAVENTURA | CALI, COLOMBIA, SOUTH AMERICA
BACHELOR OF ARCHITECTURE, 2001
Registered Architect:
North Carolina
BACK TO OUR TEAM


Download vCard
BEEN AT BB+M SINCE:
JUNE 2014
WHAT DO YOU DO AT BB+M:
THAT'S WHAT I ASK MYSELF EVERY MORNING
FAVORITE LOCAL CRAFT BEVERAGE:
ANY LIGHT BEER IS WELCOMED INTO MY SYSTEM
NATIONAL PARKS OR CITY BY FOOT:
CITY BY FOOT WITH NO KIDS. NATIONAL PARKS WITH KIDS.
TEAM TACO OR TEAM PIZZA:
TACOPIZZA
FAVORITE BEATLES SONG:
LET IT BE
TAJ MAHAL OR EIFFEL TOWER:
EIFFEL TOWER
FOLDED, ROLLED OR UNORGANIZED SOCK DRAWER:
FOLDED, ROLLED & UNORGANIZED
FAVORITE CARTOON CHARACTER:
CONDORITO. GO GOOGLE IT BECAUSE YOU HAVE NO CLUE WHO HE IS.
BEACHAM, BUNCE OR MANLEY?
NONE…..I PREFER DAKIN
PROFESSIONAL EXPERIENCE:
BeachamBunce+Manley Architecture
Associate/Project Architect, 2014-Present
LINDEMAN BENTZON BOJACK ARCHITECTS & ENGINEERS
Intern Architect, 2010-2014
BAKER BARRIOS ARCHITECTS
Intern Architect, 2007-2009
INSIGHT DESIGN
Interior Architect, 2004-2007
EDUCATION:
UNIVERSITY OF SAINT BUENAVENTURA | CALI, COLOMBIA, SOUTH AMERICA
BACHELOR OF ARCHITECTURE, 2001
Registered Architect:
North Carolina