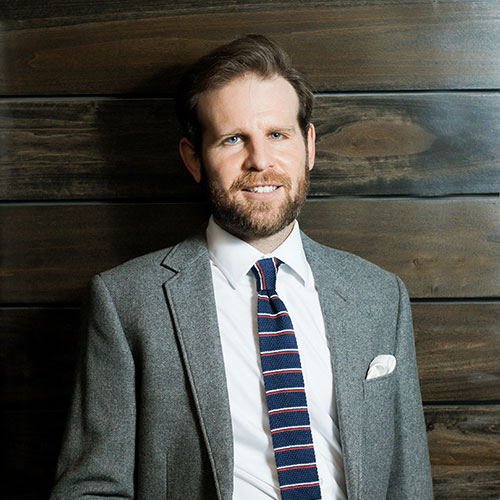 PROFESSIONAL EXPERIENCE:
BeachamBunce+Manley Architecture
Construction Administrator/Project Architect,
2015-Present
CONTEXT DESIGN GROUP
ARCHITECT, 2005-2015
PALMETTO ARCHITECTURAL GROUP
INTERN ARCHITECT, 2004-2005
O'NEAL INC.
INTERN ARCHITECT, 2004
NEAL STEVENSON ARCHITECTS
INTERN ARCHITECT, 2003
EDUCATION:
UNIVERSITY OF NORTH CAROLINA AT CHARLOTTE, 2013
BACHELOR OF ARCHITECTURE
CLEMSON UNIVERSITY, 2005
BACHELOR OF ARTS IN ARCHITECTURE
REGISTERED ARCHITECT:
NORTH CAROLINA
PROFESSIONAL ASSOCIATIONS/BOARDS:
NATIONAL COUNCIL OF ARCHITECTURAL
REGISTRATION BOARDS
LEED GREEN ASSOCIATE:
U.S. Green Building Council
BACK TO OUR TEAM


Download vCard
BEEN AT BB+M SINCE:
SEPTEMBER 2015
FAVORITE LOCAL CRAFT BEVERAGE:
WOODEN ROBOT – Good Morning Vietnam
WHAT DO YOU DO AT BB+M:
MAKE THE IMPOSSIBLE A REALITY
NATIONAL PARKS OR CITY BY FOOT:
CITY BY FOOT
TEAM TACO OR TEAM PIZZA:
TEAM PIZZA. PEOPLE? TEAM TACO.
FOLDED, ROLLED OR UNORGANIZED SOCK DRAWER:
FOLDED
FAVORITE BEATLES SONG:
THE LONG AND WINDING ROAD
FAVORITE CARTOON CHARACTER:
STEWIE GRIFFIN
TAJ MAHAL OR EIFFEL TOWER:
EIFFEL TOWER
BEACHAM, BUNCE OR MANLEY?
YEAH RIGHT. "OR"
PROFESSIONAL EXPERIENCE:
BeachamBunce+Manley Architecture
Construction Administrator/Project Architect,
2015-Present
CONTEXT DESIGN GROUP
ARCHITECT, 2005-2015
PALMETTO ARCHITECTURAL GROUP
INTERN ARCHITECT, 2004-2005
O'NEAL INC.
INTERN ARCHITECT, 2004
NEAL STEVENSON ARCHITECTS
INTERN ARCHITECT, 2003
EDUCATION:
UNIVERSITY OF NORTH CAROLINA AT CHARLOTTE, 2013
BACHELOR OF ARCHITECTURE
CLEMSON UNIVERSITY, 2005
BACHELOR OF ARTS IN ARCHITECTURE
REGISTERED ARCHITECT:
NORTH CAROLINA
PROFESSIONAL ASSOCIATIONS/BOARDS:
NATIONAL COUNCIL OF ARCHITECTURAL
REGISTRATION BOARDS
LEED GREEN ASSOCIATE:
U.S. Green Building Council