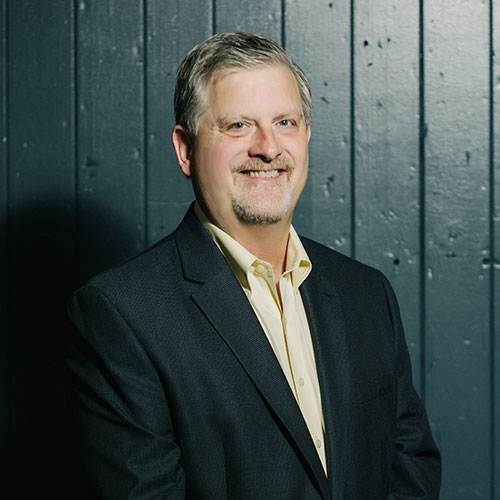 PROFESSIONAL EXPERIENCE:
BeachamBunce+Manley Architecture
Director of Senior Living, 2017-Present
MSR Consulting
Principal, 2016-2017
SFCS, Inc.
Principal & Office Director, 2004-2016
Freeman White, Inc.
Principal,1989-2004
Wilkerson Associates
Project Manager, 1988-1889
HKS, Inc.
Intern/Project Architect, 1981-1988
EDUCATION:
University of Illinois, 1981
BACHELOR OF SCIENCE, ARCHITECTURE
Registered Architect:
North Carolina
Professional Associations/Boards:
AMERICAN INSTITUTE OF ARCHITECTS
LEADING AGE (National + State Organizations)
AMERICAN SENIOR HOUSING ASSOCIATION
(ASHA)
CENTER FOR CREATIVE LEADERSHIP
DALE CARNEGIE
BACK TO OUR TEAM


Download vCard
BEEN AT BB+M SINCE:
MARCH 2017
FAVORITE LOCAL CRAFT BEVERAGE:
MECKTOBERFEST
WHAT DO YOU DO AT BB+M:
SENIOR LIVING THINGS
FAVORITE BEATLES SONG:
HEY JUDE
TEAM TACO OR TEAM PIZZA:
BOTH, DEPENDING ON THE MOOD AND THE DAY
FOLDED, ROLLED OR UNORGANIZED SOCK DRAWER:
ROLLED….IF YOU CAN FIND THE MATCH
TAJ MAHAL OR EIFFEL TOWER:
THE PYRAMIDS
NATIONAL PARKS OR CITY BY FOOT:
NATIONAL PARKS. PREFER TO GET  BIT BY A SNAKE THAN YELLED AT BY A TAXI DRIVER.
FAVORITE CARTOON CHARACTER:
HOMER SIMPSON
BEACHAM, BUNCE OR MANLEY?
TBD. STILL DOING RESEARCH.
PROFESSIONAL EXPERIENCE:
BeachamBunce+Manley Architecture
Director of Senior Living, 2017-Present
MSR Consulting
Principal, 2016-2017
SFCS, Inc.
Principal & Office Director, 2004-2016
Freeman White, Inc.
Principal,1989-2004
Wilkerson Associates
Project Manager, 1988-1889
HKS, Inc.
Intern/Project Architect, 1981-1988
EDUCATION:
University of Illinois, 1981
BACHELOR OF SCIENCE, ARCHITECTURE
Registered Architect:
North Carolina
Professional Associations/Boards:
AMERICAN INSTITUTE OF ARCHITECTS
LEADING AGE (National + State Organizations)
AMERICAN SENIOR HOUSING ASSOCIATION
(ASHA)
CENTER FOR CREATIVE LEADERSHIP
DALE CARNEGIE